Browsing articles tagged with " Programming"
The Point
Locust is, if you believe the hype, the HOLY GRAIL of obscure Python-based distributed load testing tools with real-time web-based statistics: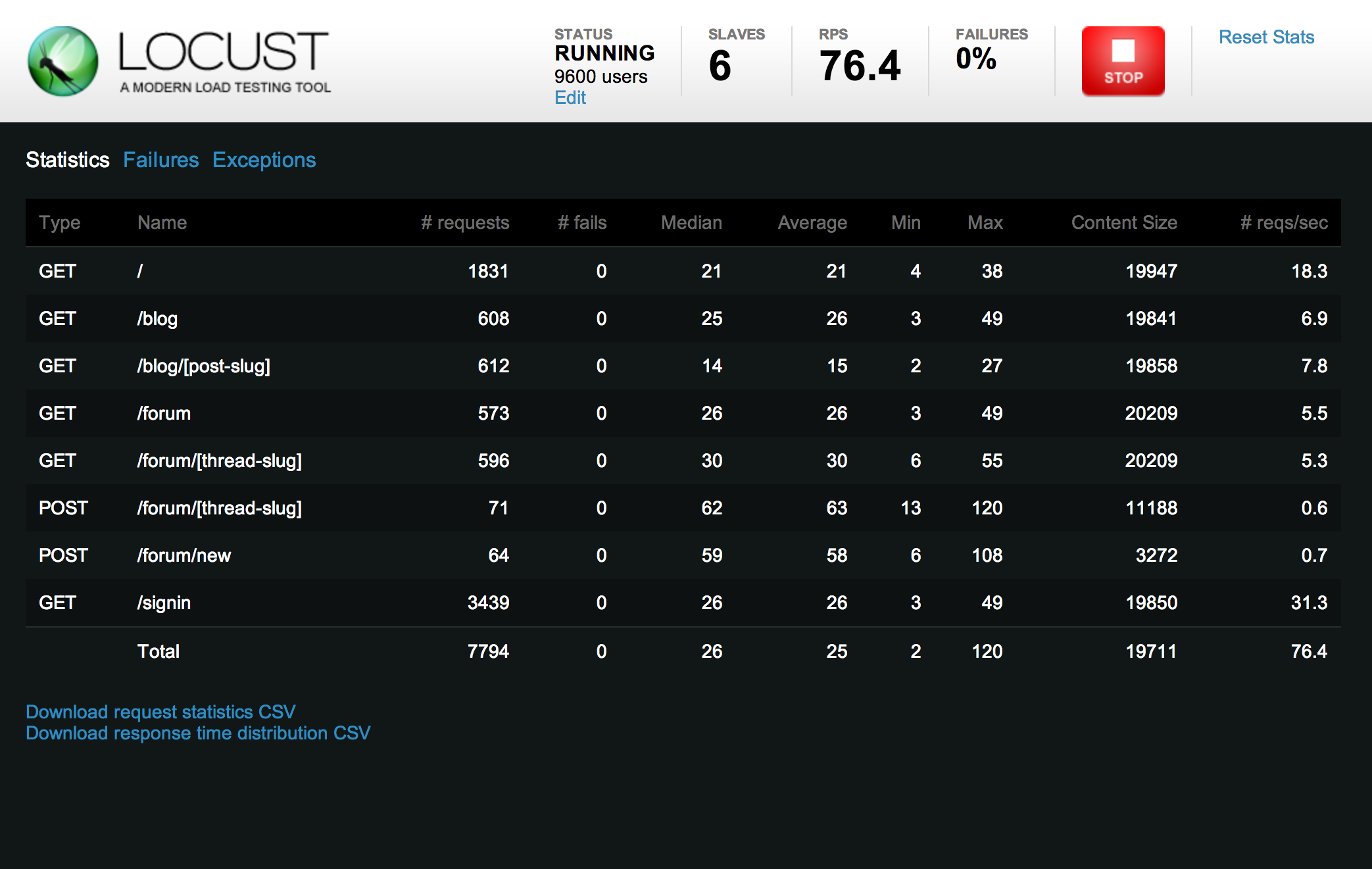 I've tried a few different times to get Locust up and running on Windows, and every time something has gone wrong enough for me to be demotivated and quit.  'Cause, y'know, I'm a quitter.
Until now!
My goal is to help YOU get Locust setup on your Windows machine in the "recommended" way, so you can bring down your server by flooding it with thousands of requests too.  There is something awe-some about having the power to bring down a server remotely just by typing "100,000" in the "How many users?" input box…
Introduction
In this post I'm going to describe how to automatically generate diagrams from source code.  I've found that diagrams provide the quickest path to understanding how a piece of software works.  Diagrams also provide a great means to discuss software at a high level.  They've proven invaluable in the software development and software consulting work I've done.
Often diagrams are created by hand.  Unfortunately hand-crafted diagrams are prone to manual mistakes and falling out-of-sync as the source code changes.  Many IDE's can automatically generate diagrams from source code on the fly, but sometimes your IDE doesn't provide the diagrams or options you want.  Being able to generate your own diagrams will give you the ability to create exactly what you need when you need it. Read more >>